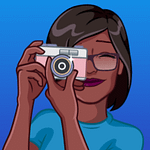 I am an administrator at heart. With over 20 years of experience in many sectors such as Financial Services, Social Services, Manufacturing, and Media, I possess a vast wealth of knowledge and skills – some learned through work and others self-taught. I believe that there is always more than one way to shave time off doing a task. Every process should work for the business and not the other way around. I believe in the philosophy of getting the job done right the first time every time. I enjoy looking into more efficient systems and doing things that will save me time for more important things like spending time with family and friends.
My family and friends keep me grounded as they are the secret to my success. I celebrate my good and bad times with them over food and drinks in true Singaporean style. I love a good romance novel or tackling a creative art project in my downtime. I hope to become a motivational mentor to young people looking to be successful in life beyond their circumstances.
CURRENTLY READING: Someday, Someday, Maybe by Lauren Graham
CURRENTLY LISTENING: Home Office Playlist (Spotify)
CURRENTLY WATCHING: S.W.A.T (Netflix)
CURRENTLY COOKING: Slow Cooker Honey Mustard Chicken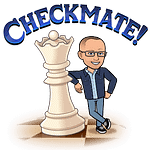 Over my long working career, my attitude to work has always remained steady. Regardless of whether I was working as a barista in a small café serving coffee or working in one of the largest government departments, I enjoy rolling my sleeves up and getting stuck into the work. This attitude has earned me a reputation for being dedicated, skilled and trustworthy. I have an insatiable curiosity to find out how things work. I can't help but help when I see a need. I prefer to be the guy behind the scene, making sure that everything is ticking along just fine.
Friends and family know me as a passionate and loyal family man with an arid sense of humour and an intense love for politics and coffee and all things Marvel.
CURRENTLY READING: Ready Player 2 by Ernest Cline
CURRENTLY LISTENING: The Man Who Sold The World by David Bowie
CURRENTLY WATCHING: Sisyphus (Netflix)
CURRENTLY COOKING: Healthy Chilli Con Carne
I am a career woman with a passion for helping women be the best they can be. I am a mother to 4 and a grandma of 11. They are scattered over this wonderful world of ours, and I love spending time with all of them. I believe we are all the author of our own lives and can be creative and adventurous in writing our script. 
For 10 years, I was an accredited Financial Counsellor, working for several large Not for Profits.  I loved going to work and helping people to work through the maze of financial literacy, budgeting, and debt negotiation. I planned and implemented workshops with some of our most vulnerable clients, Culturally and Linguistically Diverse (CALD) and Aboriginal and Torres Strait Islanders (ATSI).  In 2015 I was the Synergy Financial Counsellor of the Year Award for WA, and then in 2016, The Anglicare Rising Start Award.  
 In 2019 I joined LeBam to turn my passion for helping people to support women in business.  
CURRENTLY READING: You Had Me at Hello by Mhairi MacFarlane
CURRENTLY LISTENING: UnF*ck Your Brain‬ by Kara Loewentheil
CURRENTLY WATCHING: Bridgerton (Netflix)
CURRENTLY COOKING: Thai Shrimp and Lemongrass Soup